DAYLIGHT
Horizon
Specifically developed for DAYLIGHT lamps & power packs
DAYLIGHT 315W Horizon Remote
Wide Angled 315W CMH Reflector
The DAYLIGHT 315W Horizon Reflector is designed to give extremely uniform PAR levels, over a wide-ranging area.  Ideal for supplementing your existing HPS grow rooms with all the benefits of full-spectrum lighting, or for grow rooms that have limited head-heights.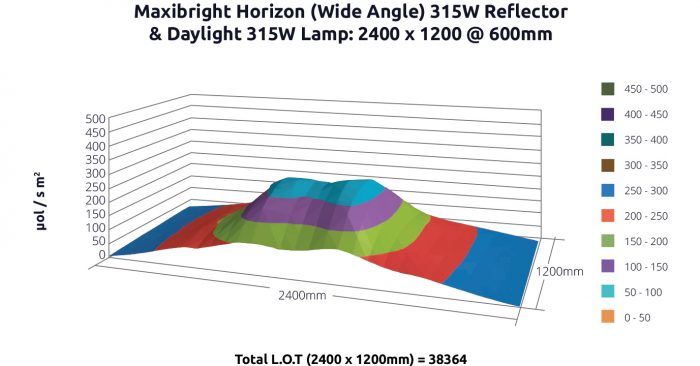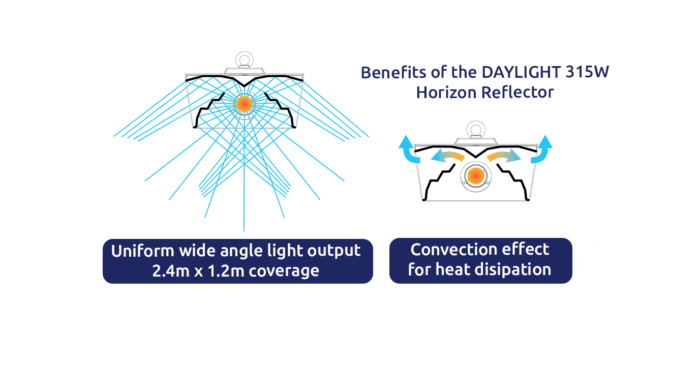 Features:
Efficient dual-wing reflector made from 98% reflective material. Available in 'remote' or 'connect' for minimising cables. Balanced hooks for easy hanging.
Benefits:
Dual-wing design maintains a cooler lamp and gives uniform coverage over a wide area. Perfect for  low head-heights or supplementing HPS grow rooms.
Specifications:
Weights: Remote 2.5Kg max – Connect weight 6Kg.
Dimensions: 260mm x 210mm x 115mm. Cable length: 5m.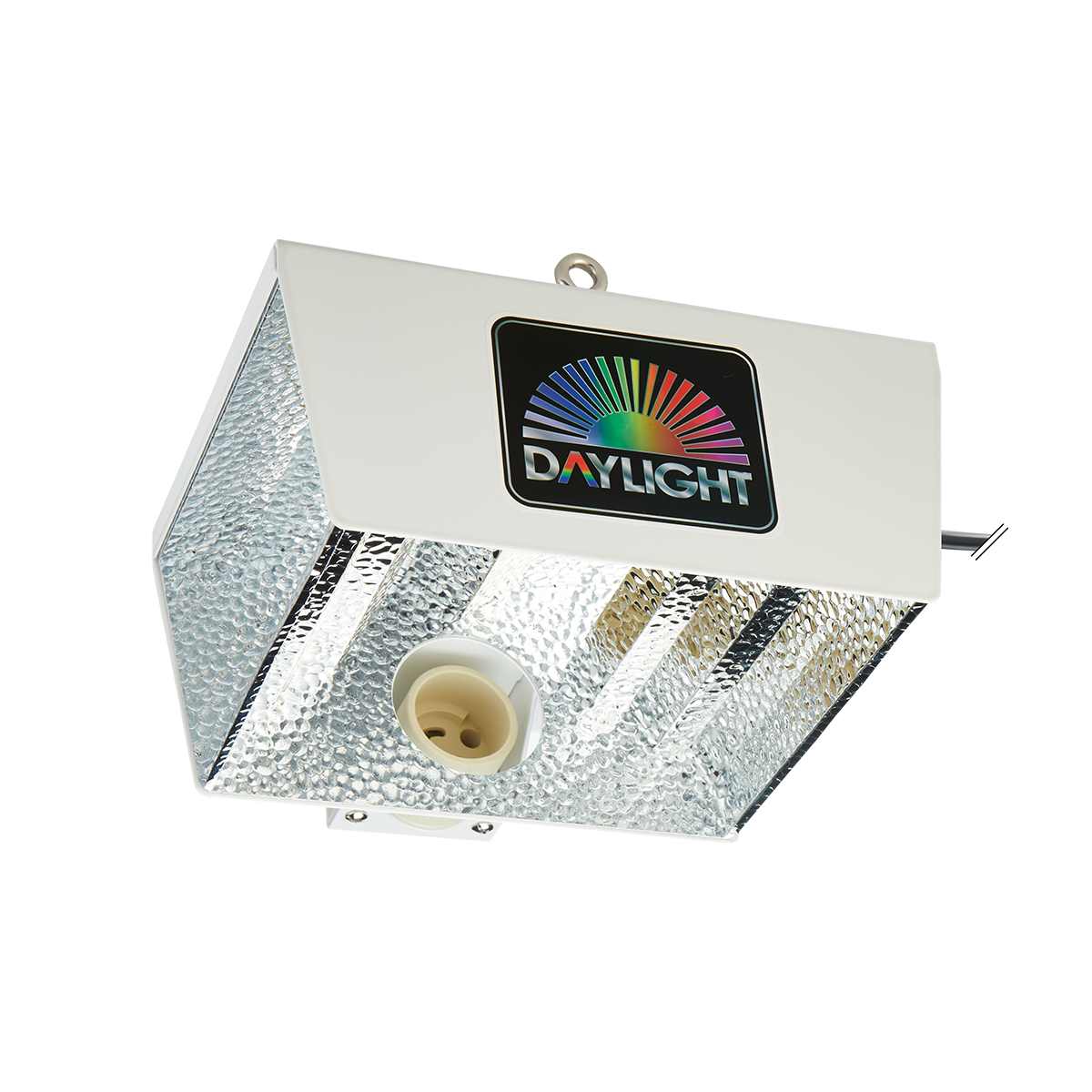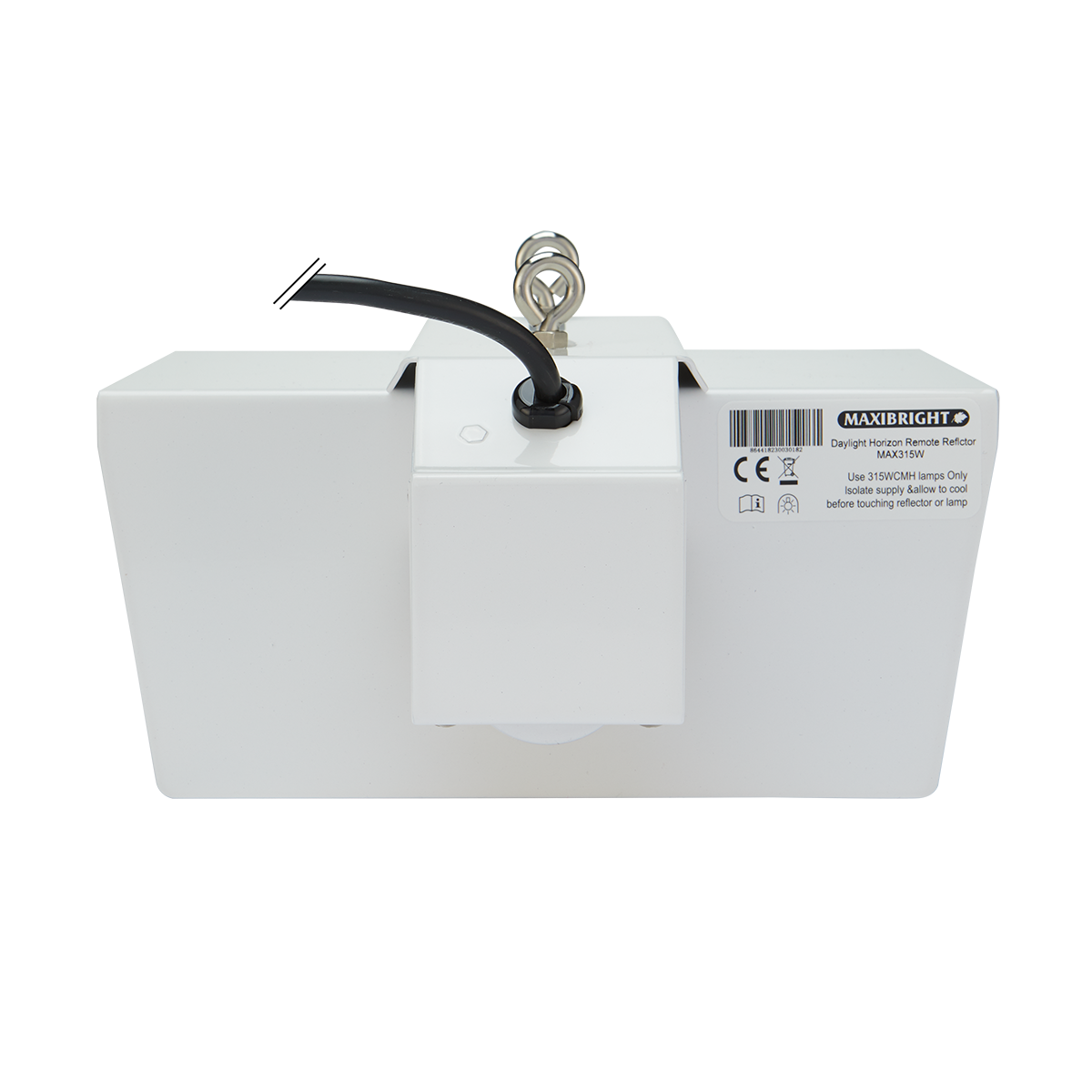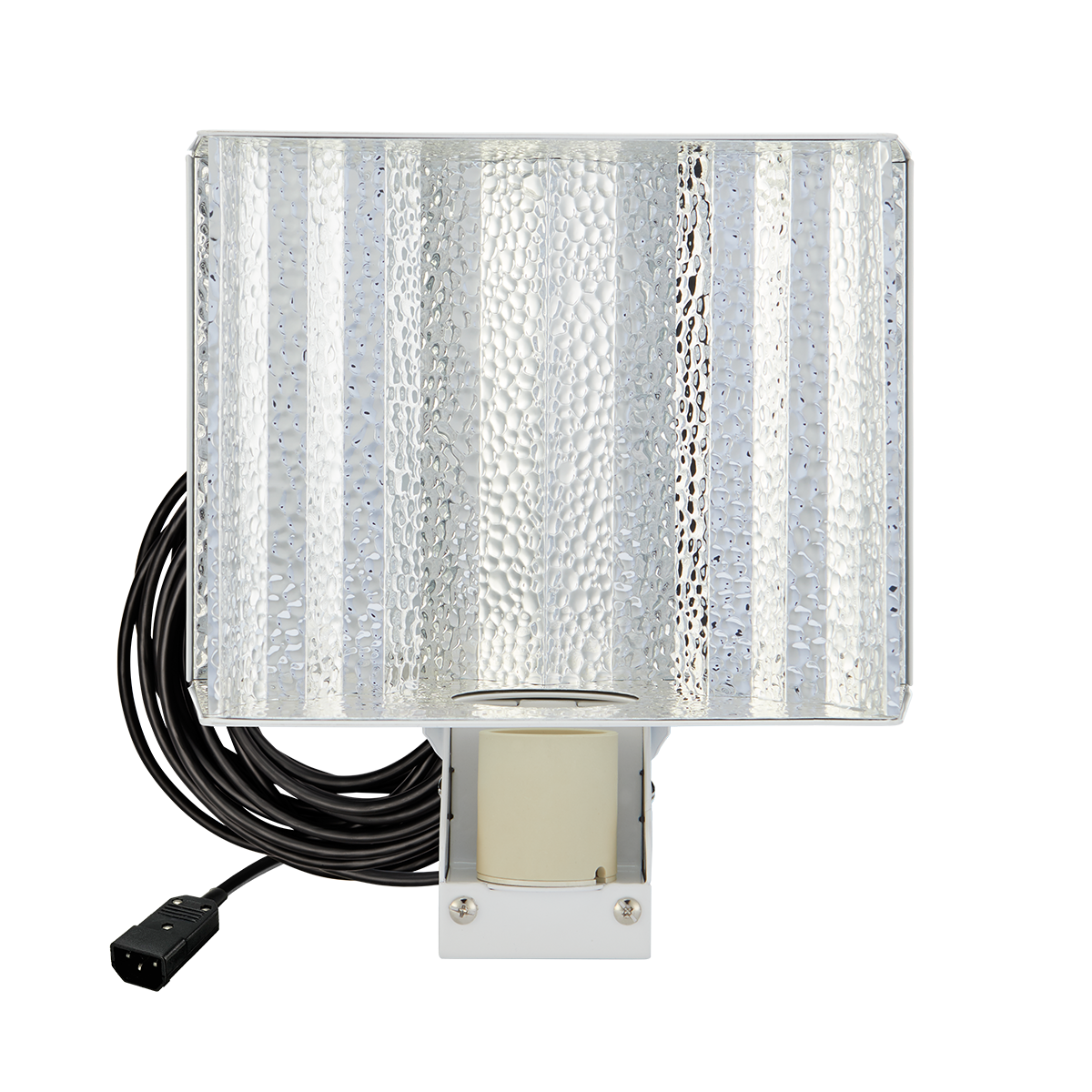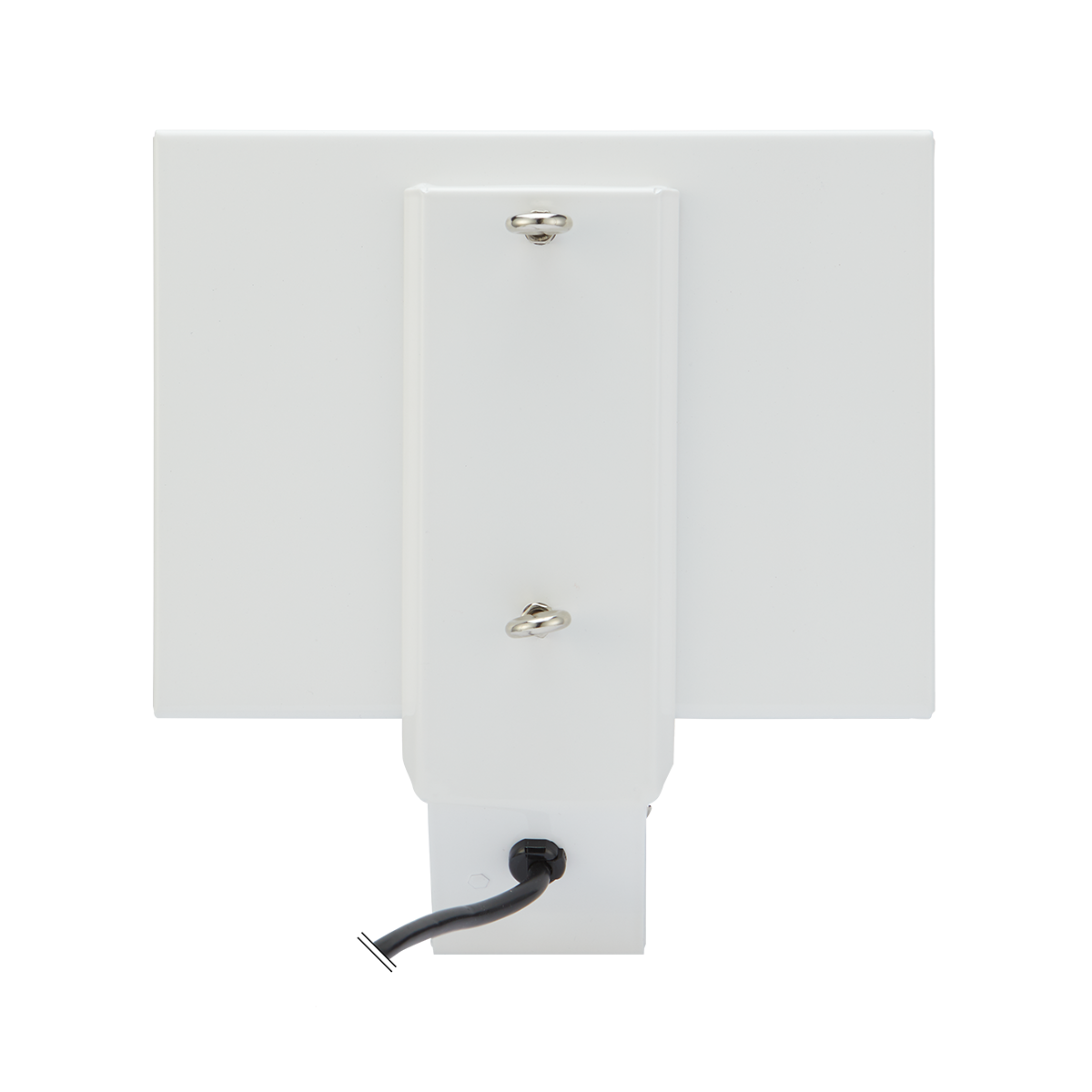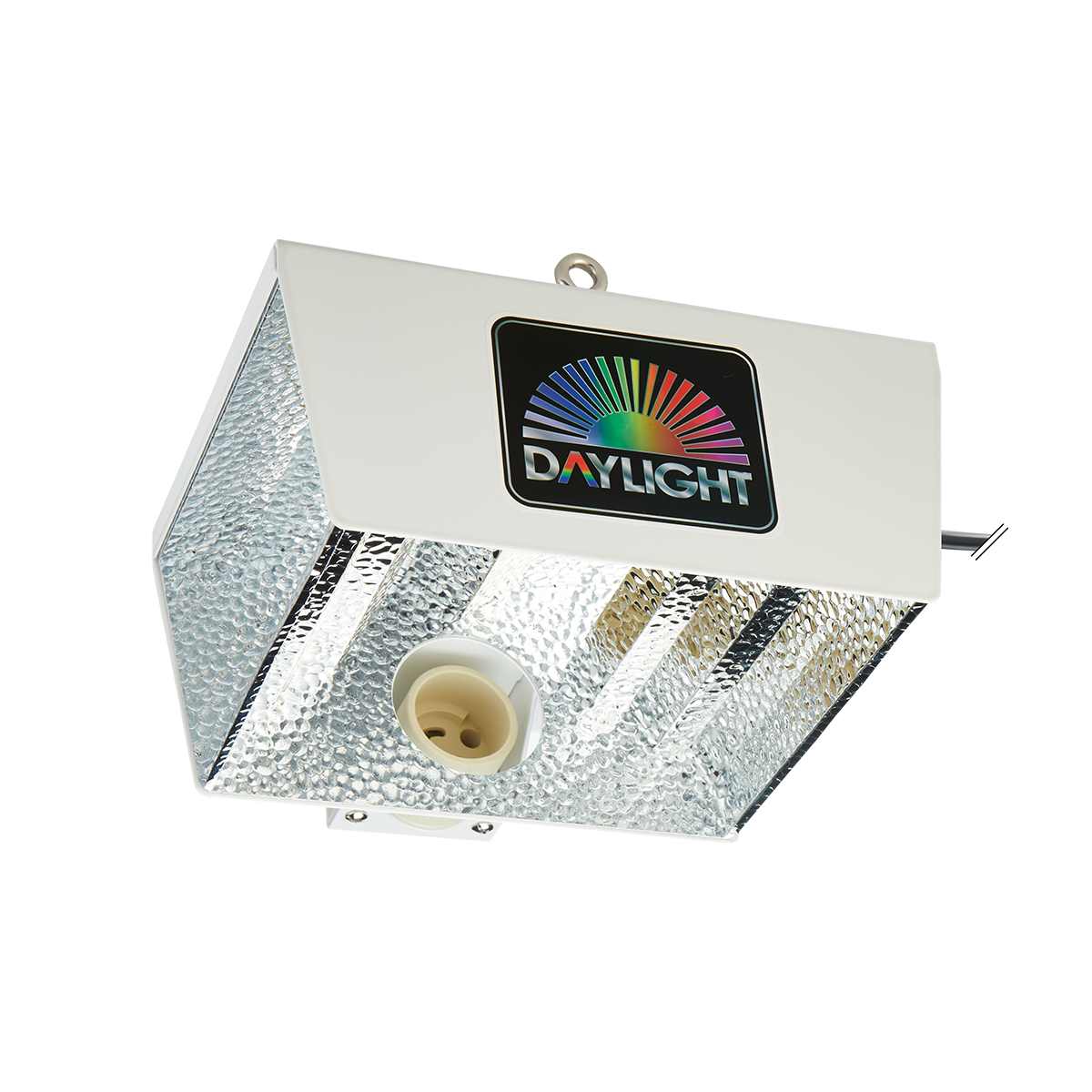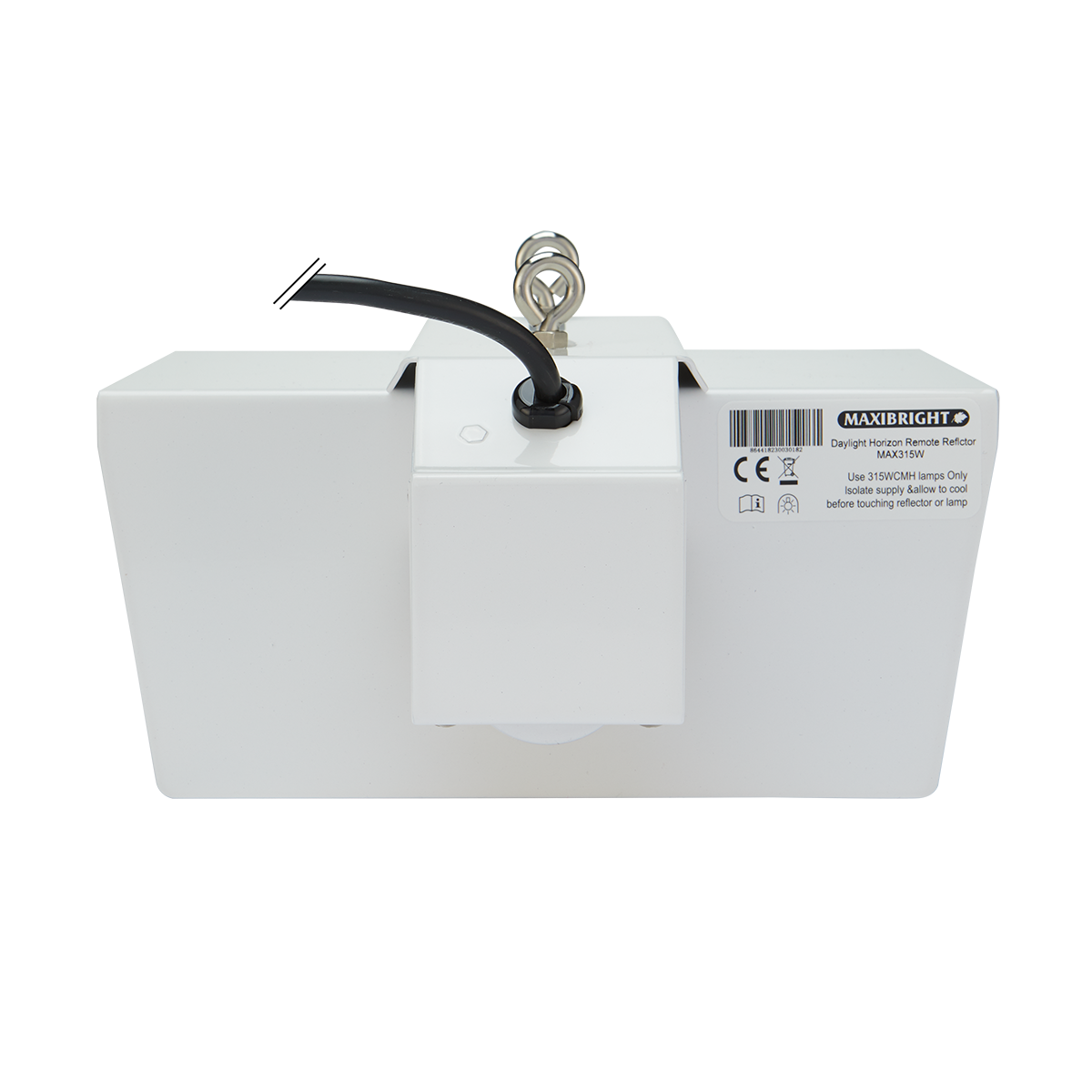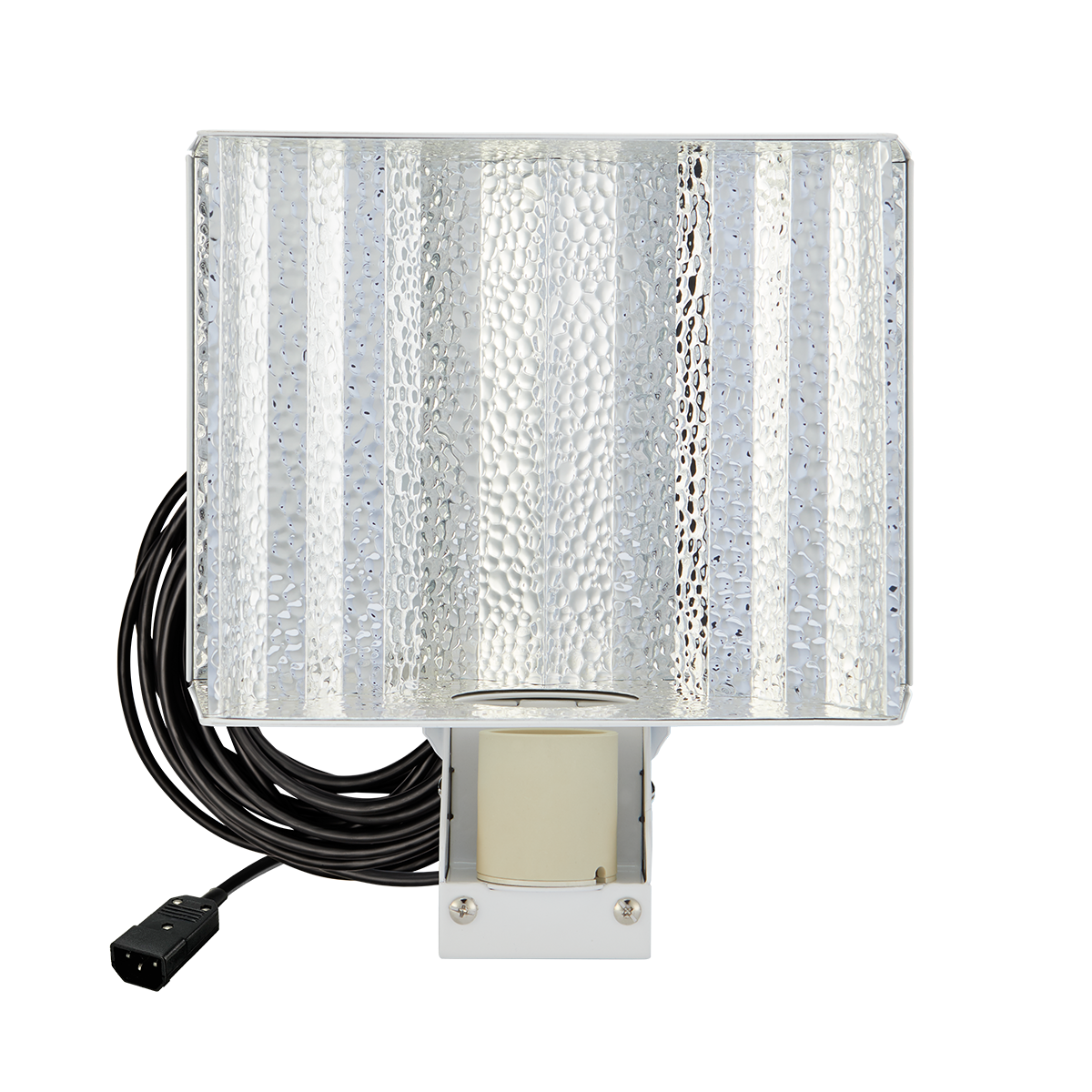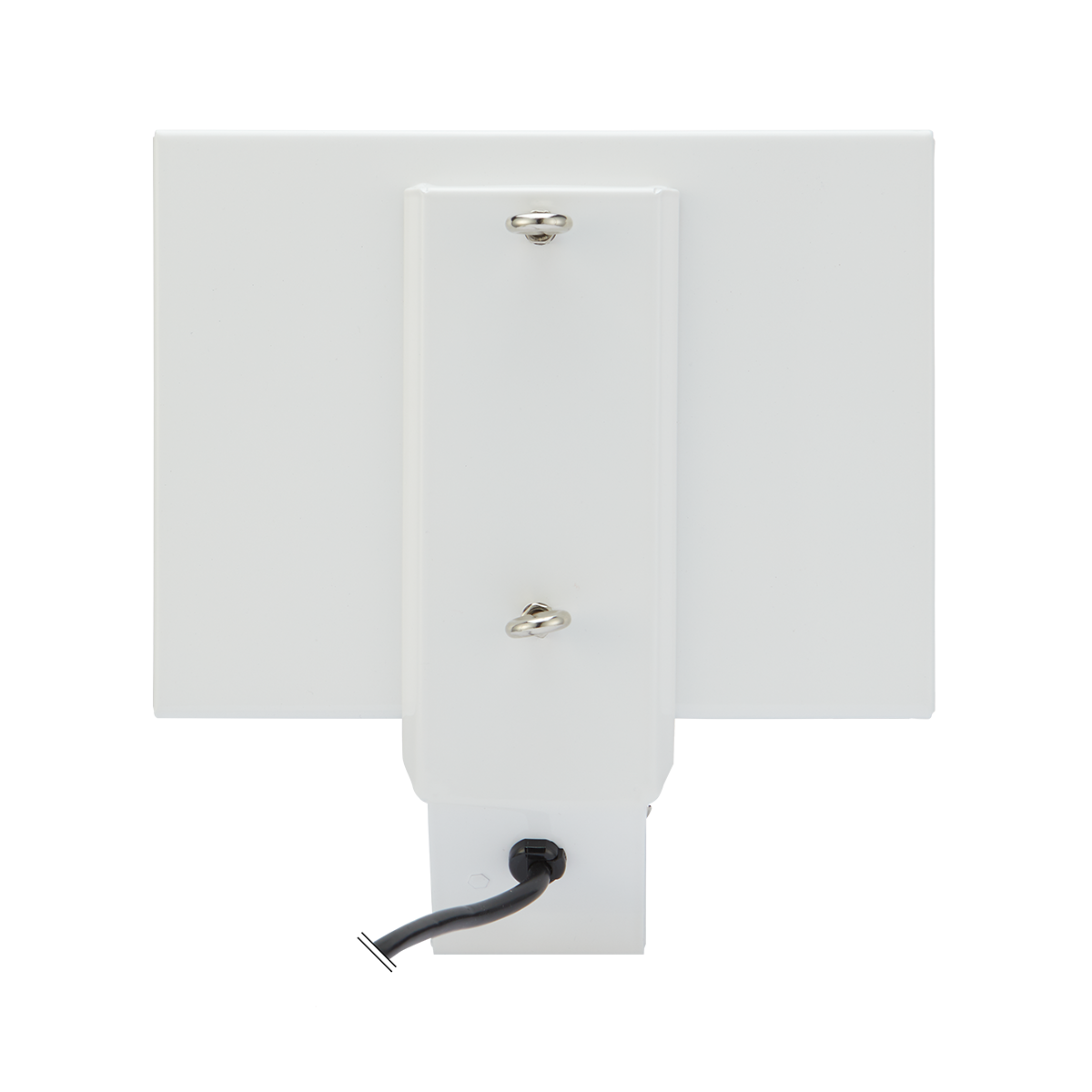 Also available in 315W Connect…..
DAYLIGHT 315W Horizon Connect
The DAYLIGHT 315W Horizon Reflector has an option to be mounted directly to a DAYLIGHT digital power pack. This removes the need for lengths of cable between your power pack and reflector, keeping electrical interference and resistance to an absolute minimum.


Reflector Choice Blog
Reflectors: Which and Why?
A quick reference guide about choosing the DAYLIGHT reflector most suitable for your grow room.
Choose a reflector